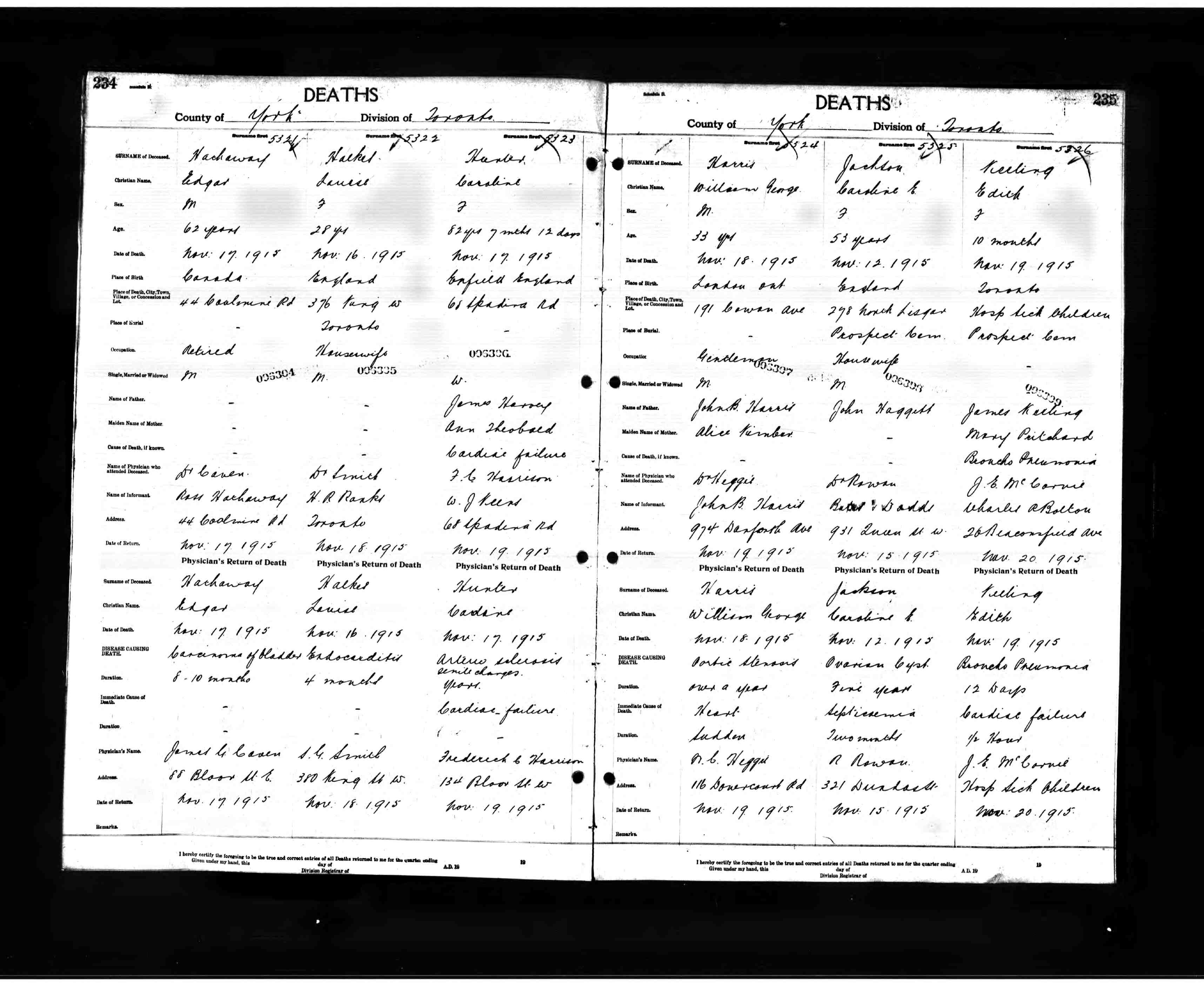 William George Harris
(1882-1915)
William George Harris
Born: 6 Apr 1882, Middlesex County, London, Ontario
Marriage: L. Gertrude Becker
Died: 18 Nov 1915, 191 Cowan Avenue, York County, Toronto, Ontario aged 33
Buried: Saint John's Norway Cemetery, Toronto, Ontario

Cause of his death was Aeortic Stenosis - Heart Failure.


General Information:
On William's death certificate he is listed as being a "Gentleman" by profession.

Medical Information:
William was ill for over a year having had aortic stenosis since birth. It is assumed that this is why he did not have a profession, being ill for most of his life.

It is also noted that his physician was "Doctor Heggie"



William married L. Gertrude Becker. (L. Gertrude Becker was born about 1882.)
Site Created & Maintained by James F. Harris