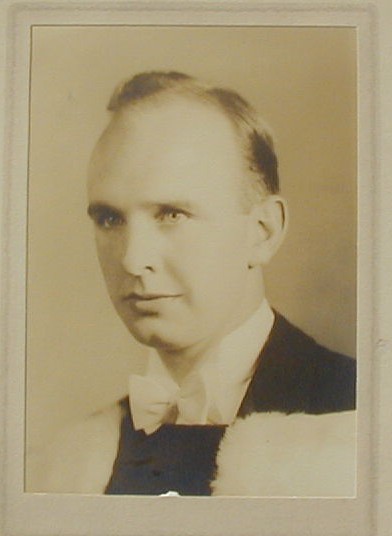 William Harris Fleury
(1908-1969)
William Harris Fleury
Born: 5 Jun 1908, Brampton, Peel Region, Ontario
Marriage: Pauline Enid Wilder on 30 Jul 1938
Died: 17 Mar 1969, Toronto, Ontario aged 60
Buried: Brampton Cemetery, Brampton, Ontario

Cause of his death was Heart Attack.

Another name for William was Wes.


Research Information:
WilliamHarris Fleury worked at Canada Packers as head cattle buyer for many years. After Canada Packers he started his own cattle business with Eric Comish called Comish and Fleury.


William married Pauline Enid Wilder, daughter of Oliver Wilder and Olive Roxanne Wilder, on 30 Jul 1938. (Pauline Enid Wilder was born on 26 Jul 1913 and died on 26 Jan 1978.) The cause of her death was Heart Attack.
Site Created & Maintained by James F. Harris