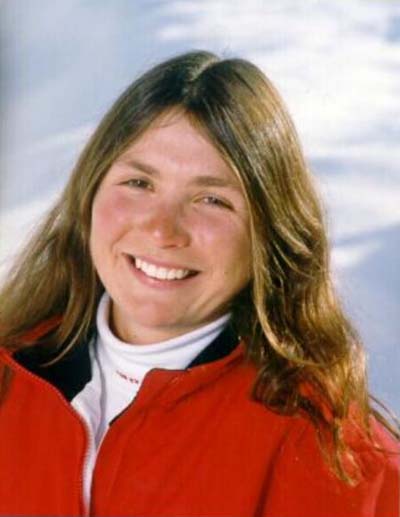 Kirsteen Judith Exner
(1975-)
Kirsteen Judith Exner
Born: 12 Dec 1975, Inverness, Scotland
Marriage: Stewart Spooner on 16 Jan 1998 in Rossland, British Columbia

Another name for Kirsteen is Kirsty.


General Information:
The Following Information & All Image's of Kirsty, Were Obtained From Kirsty's Website - Link to Webstie is below:

http://www.kirstyexner.com

***************************************************

Kirsty is a two-time silver medallist in the World Extreme Freeskiing Championships. She is a Boot Camp and Pilates instructor, a personal trainer, a judge for Freeskiing competitions, and a mountain bike and downhill ski coach. She runs and coaches for a plethora of fitness classes and training programs, and has hosted her own ski and mountain bike camps for the past five years. Kirsty's fun instructional style and attention to personal detail ensure that her fitness programs and camps exceed her clients' expectations. She also competes in various national and international freeskiing competitions, bike races and triathlons throughout the year.


Kirsteen married Stewart Spooner on 16 Jan 1998 in Rossland, British Columbia. The marriage ended in divorce in 2006.
Site Created & Maintained by James F. Harris