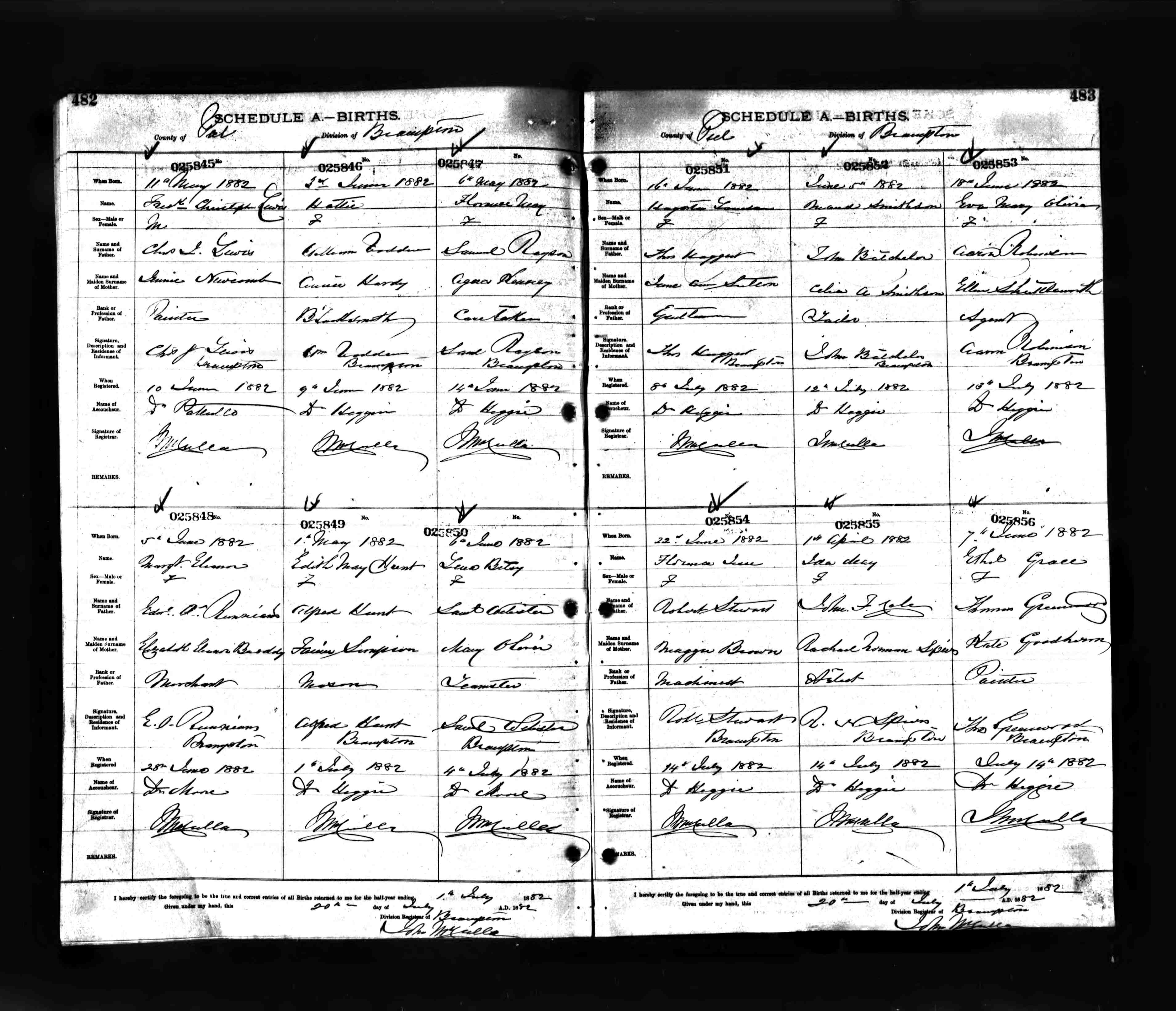 Florence May Rayson
(1882-1904)
Florence May Rayson
Born: 6 May 1882, Brampton, Peel Region, Ontario
Died: 18 Dec 1904, Queen Street, Brampton, Ontario aged 22
Buried: Brampton Cemetery, Brampton, Ontario

Cause of her death was Diabetes.

Another name for Florence was Floss.


Research Information:
According to her birth registry, Florence was delivered by a Dr. Heggie.

The Heggie family would marry into the Rayson/Fleury/Harris families in 1941 when Annie Bettina Fleury (the niece of Florence and the daughter of John Fleury & Nellie Harris) married Dr. William Heggie.


Medical Information:
Dr. Heggie pronounce Florence deceased.
Site Created & Maintained by James F. Harris