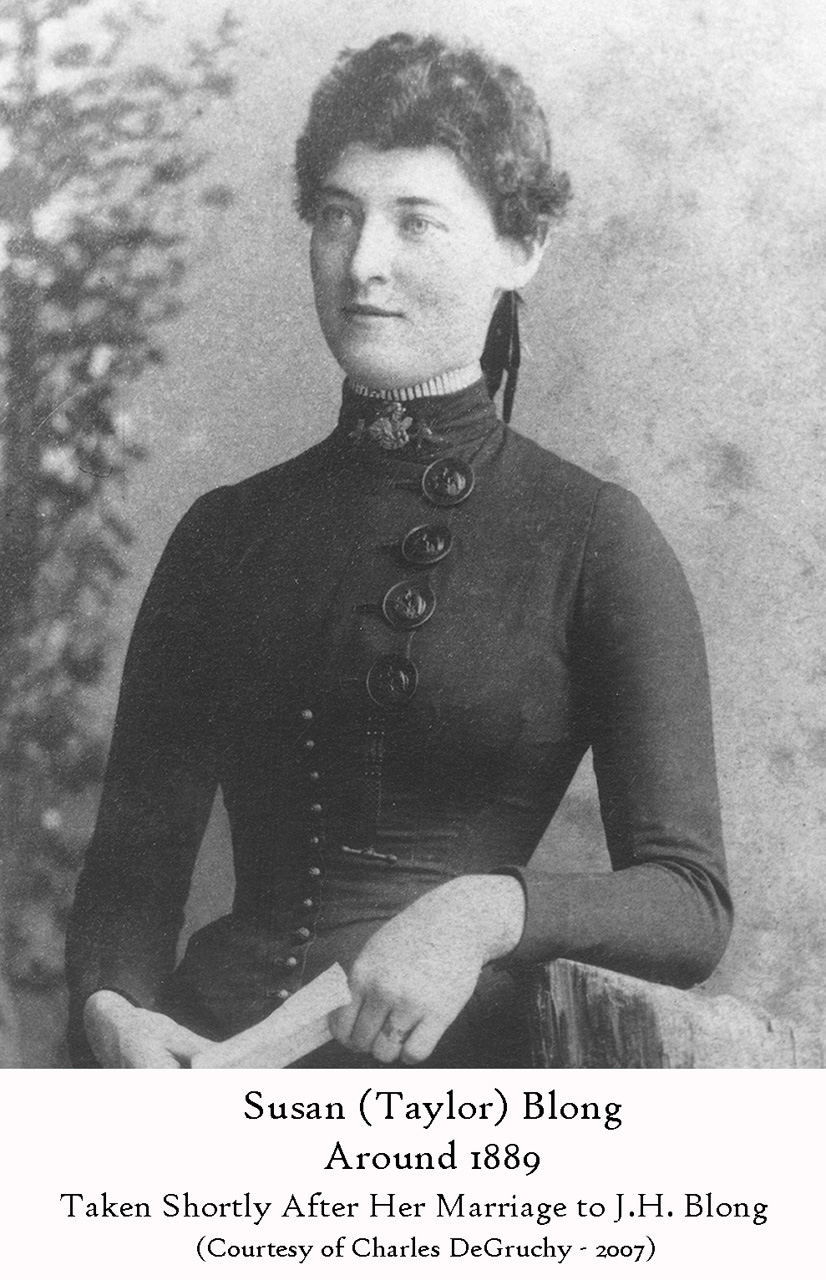 Susan Taylor
(1864-1899)
Susan Taylor
Born: 1864, Toronto, Ontario
Marriage: James Henry Blong
Died: 9 Oct 1899, #105 Mautaird Street, Toronto, Ontario aged 35

Cause of her death was Tuberculosis.

Another name for Susan was Susie.


Research Information:
It is apparent that at least three people in the James Henry Blong household contracted tuberculosis and died due to Tuberculosis.

The following paragraph written by Charles DeGruchy in November, 2007 re. Susan Taylor:

"My father told me that Susan was the daughter of a 'Colonel Taylor'. She
and her husband both died of tuberculosis when their children were very
young. As a result, both Winifred (Winny) and Lona (Lony) were brought up by their grandmother Margaret McFarlane Blong at 20 Kensington Avenue in North Toronto around the corner from St. Clements where both the girls went to school."

Susan married James Henry Blong, son of Edward Blong and Margaret MacFarlane. (James Henry Blong was born on 19 Jun 1865 in Toronto, Ontario and died on 14 Mar 1902 in Toronto, Ontario.) The cause of his death was Tuberculosis.
Site Created & Maintained by James F. Harris