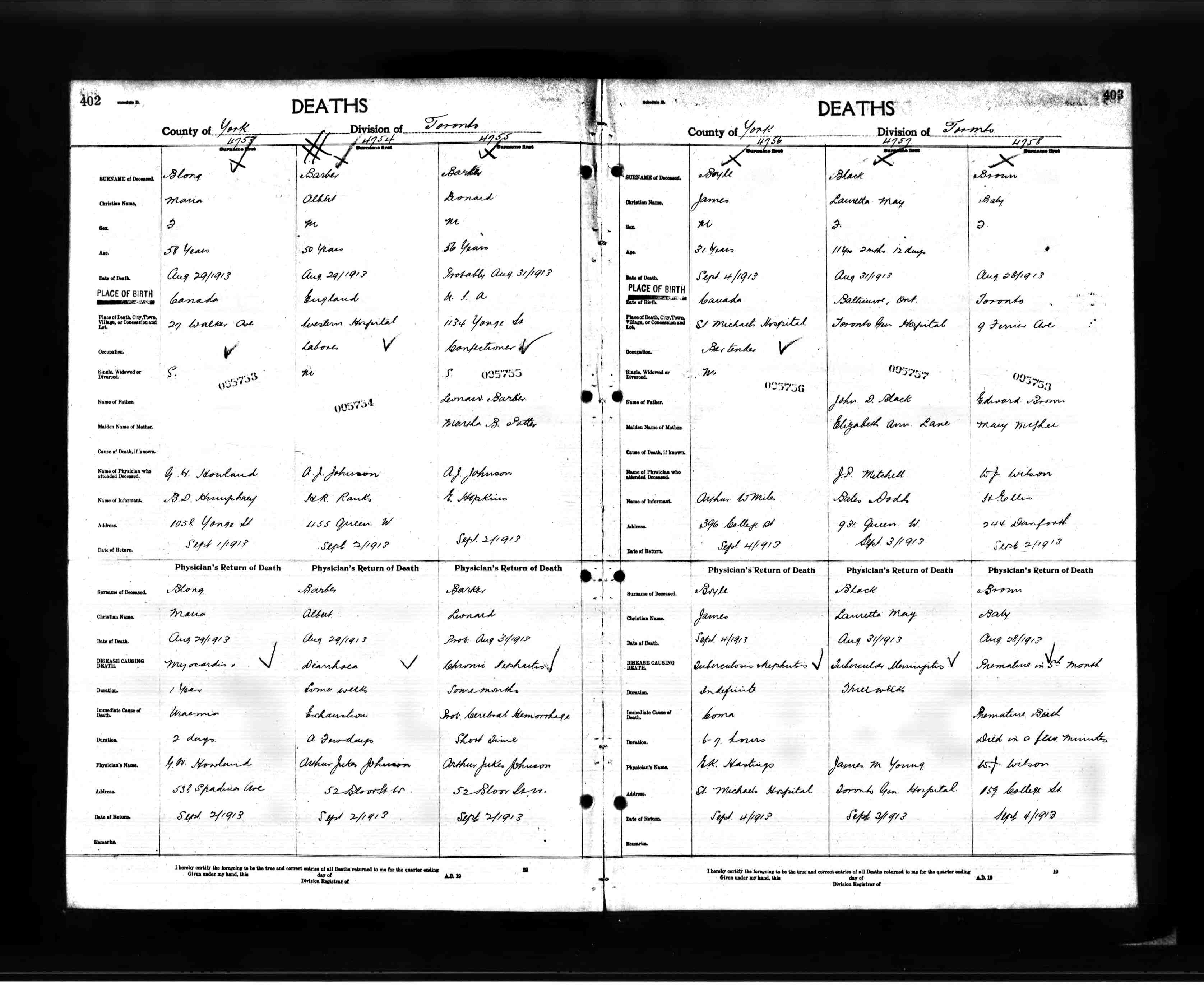 Marcia Blong
(1850-1913)
Marcia Blong
Born: 11 Aug 1850, Toronto, Ontario
Died: 29 Aug 1913, #27 Walker Avenue, Toronto, Ontario aged 63

Cause of her death was Heart Failure - Caused by Uremia.

Another name for Marcia was Maria.


Research Information:
Marcia's death certificate gives her year of birth as 1855, the census puts her year of birth as an exact August 11, 1850 - being born in Ireland. It is assumed that due to it's exact nature that the year of her birth was 1850 and she was born in Ireland. She would immigrate with her family to Canada in 1853.

Marcia's name was often miss-spelled by census takers and the likes...sometimes she is referred to as Maria.
Site Created & Maintained by James F. Harris