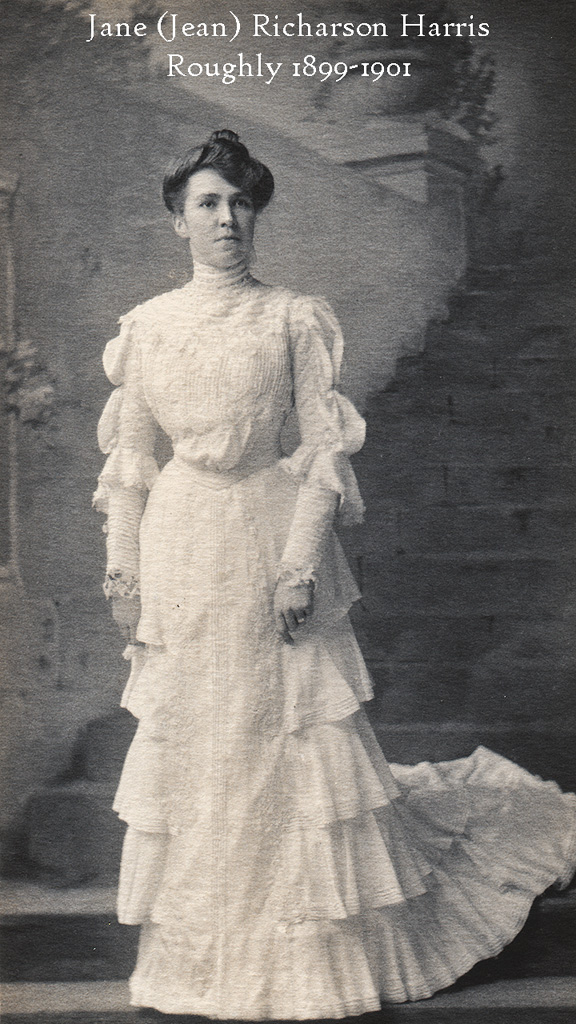 Jane Harris
(1880-1965)
Jane Harris
Born: 19 Nov 1880, 420 Pape Avenue, Toronto, Ontario
Died: 2 Jun 1965, Guelph, Ontario aged 84
Buried: Forest Lawn Mausoleum, Toronto, Ontario

Cause of her death was Degenerative Brain Disease.

Another name for Jane was Jean Richardson Harris.


General Information:
In Jane's death notice she is given the name of Jean Richardson Harris, but she is entombed using her birth name, Jane Harris.

Medical Information:
Jean passed away at Homewood Sanitarium in Guelph. She had resided there as a patient for several years prior to her passing.
Site Created & Maintained by James F. Harris