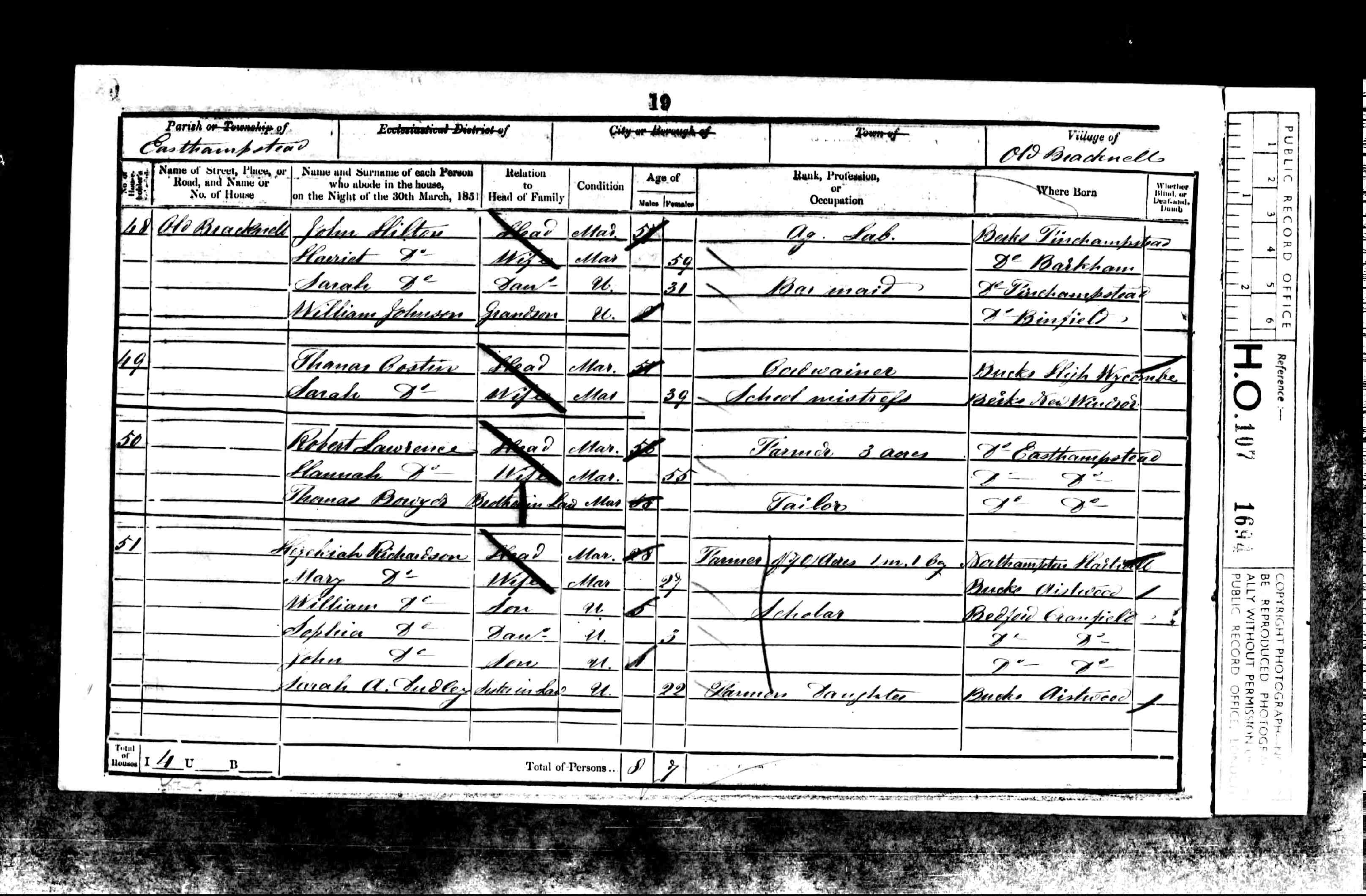 Elizabeth Fanny Brown
(1827-1859)
Elizabeth Fanny Brown
Born: 1827, Aistwood, Buckinghamshire, Britain
Marriage: Ezekial Richardson
Died: 25 Feb 1859, Winkfield, Berkshire, England aged 32

Another name for Elizabeth was Mary.


Research Information:
Mary can be seen with Hezekiah in the 1851 and 1861 Census. In 1871 she is absent and Hezekiah has a new wife, named Susan.

Contrary to the Richarson family research that has been completed in the past; it is now evident that Elizabeth Brown (Richardson) was not the biological Mother of Susannah Richardson as was once felt. Ezekial was remarried and had a 7 year old daughter by the time the 1871 census was taken.

It is noted in the British Birth/Marriage/Death index's that Elizabeth passed away in early 1859 - six years prior to Susannah's birth in 1864.

The fact that Ezekial's daughter bears the name Susannah only goes to further re-enforce this documentation.


Elizabeth married Ezekial Richardson, son of Abraham Richardson and Ann Conquest. (Ezekial Richardson was born in Feb 1821 in Hartwell, Pottersbury, Northamptonshire, Britain and died about 1904 in Staveley, Derbyshire, England.)
Site Created & Maintained by James F. Harris